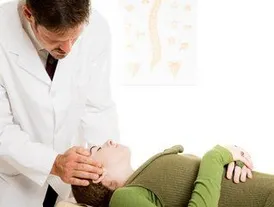 Considering chiropractic adjustments but unsure that they are safe and healthy? Dr. Kristian Mendyk, Dr. Derick Lajom, and the team at Mendyk Chiropractic in Perris and Moreno Valley, CA, help provide the answers in this guide.
Are Chiropractic Adjustments Really Good For You?
As with many things, there is often some debate about whether chiropractic adjustments are actually good for you. Dr. Mendyk, Dr. Lajom, and our team at Mendyk Chiropractic in Perris and Moreno Valley, CA could answer with a resounding "Yes," but we'll let you decide by sharing some important facts.
The Spinal Column Is a Key Component of Health
Your spine is more than just your literal backbone. It houses your spinal cord, which is full of nerves that control the function of your entire body. It also consists of muscles, tendons, ligaments, and more that keep you upright and moving properly. If any of these various components become damaged, it can affect you from head to toe.
It Can Easily Accumulate Harm
It would be wonderful if the spinal column would always be protected and free from damage, but that is far from true. Unfortunately, daily life is full of activities – or the lack thereof – that can cause a misalignment, herniated disc, sprains, strains, tension, and more. Even something as simple as the way you sit can lead to trouble.
Adjustments Provide Many Benefits
Adjustments restore alignment throughout the spinal column. This corrects any damage done throughout the day. They also improve posture, reduce pain, restore range of motion, relieve tension and stiffness, and more.
They Are Completely Natural
One of the main benefits of adjustments is that they are natural, making them one of the safest ways to address spinal issues. They can help you avoid addictive medication and risky, invasive techniques.
Cracking and Popping Are Actually Good Signs
Many people assume that the cracking sound that is typically heard is dangerous, but this is not the case. When there is a misalignment or other issue, gas bubbles fill that space. Adjustments release those bubbles as the spine is realigned, hence the popping.
However, if this is of great concern to you, discuss it with your chiropractor. There are various gentle techniques available to ensure your utmost comfort.
If you have more questions about chiropractic adjustments, please don't hesitate to reach out to our team at Mendyk Chiropractic serving Perris, Riverside, Sun City, Menifee, and Moreno Valley, CA, or schedule a consultation with Dr. Mendyk or Dr. Lajom. You can reach our Perris office at (951) 943-1722 or our Moreno Valley office at (951) 697-0246.